Troop 93- About Our Troop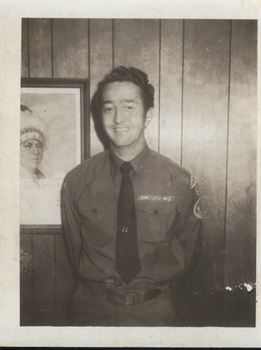 Founder: Robert Calhoun
Troop 93 was founded by Robert (Bob) Calhoun at Oakmont Presbyterian Church in December 1965. Bob, a young Birmingham attorney and Eagle Scout, saw the value that scouting could bring to the youth of his community. The troop began with a handful of scouts and primitive gear. They discovered backpacking, camping, and canoeing. They discovered outdoor adventure and along the way they learned about character, leadership, and "duty to God". Bob was a lifelong Scouter, Distinguished Eagle Scout, District Award of Merit, and Silver Beaver recipient. He served as Scoutmaster for 35 years, and then chaired the Troop Committee until his death in 2009. Other men that have served as scoutmasters at Troop 93 include: Bill Hanks, John Piazza, Ken Hoyle, Ralph Upchurch, and our current scoutmaster: Terry Beckham. To date, Troop 93 has produced over 170 Eagle Scouts. Through five decades the scouts of Troop 93 have experienced adventures from Canada, to New Mexico, to the Florida Keys. Hiking trails and canoeing rivers, they developed the scouting skills needed to keep them prepared in the outdoors and in life. Today, Troop 93 membership averages around 50 scouts from various schools and backgrounds. They enjoy an outdoor program that features monthly outings, summer camps, and high adventure trips. This is all made possible by a strong group of trained adult scout volunteers.
Parent Participation
Parents are welcomed to all of our troop events. We encourage adults to become involved with the troop and participate in the adult training programs provided by the BSA. Youth protection training is required for all Troop 93 adult volunteers.
A Troop Run By Boys For Boys
Troop 93 is a "Boy led troop". The Patrol Leaders Council, led by the Senior Patrol Leader, plan and conduct the troop meetings and activities. The troop provides many opportunities for formal leadership development by having scouts serve in troop leadership positions.
Advancement
Troop 93 is proud to have had over 170 scouts earn the rank of Eagle Scout. Advancement is geared to each scout's own pace. Our program is designed to provide scouts with opportunities for rank advancement and earning merit badges.
Our Community
Troop service projects and Eagle Scout leadership projects continue to benefit our community. Our scouts' projects can be seen in city parks, schools, and churches throughout the Birmingham area.
Who can be a Boy Scout? Boys who are ages 11-17 may join. Boys who are 10 may join if they have complete 5th grade or have earned the Cub Scout Arrow of Light Award.
Meetings
1st, 2nd, and 3rd Tuesday of each month from 7:00PM until 8:30PM Back of Oakmont Presbyterian Church. 1817 Patton Chapel Rd, Hoover, AL 35226. Outdoor Program Camping Trips Monthly Canoeing Backpacking White Water Rafting High Adventure (Philmont Scout Ranch, Northern Tier, Sea Base) Wild Caving Climbing Sailing Wilderness Survival  Summer Camp Learn Skills Fire Making First Aid Orienteering Outdoor Cooking Knots & Lashing …and much more
www.BhamTroop93.org