Rev. Dr. Paul Sherwood, Pastor
The Presbyterian Church was a large part of the childhood development for Paul Sherwood.  He and his family experienced regular attendance on Sundays, as well as participating in Scouting, choirs, and youth groups.  His sense of faith in Jesus Christ was confirmed at a college chapel service.  Wherever he has lived, he sought a church for opportunities of worship and service.  After college graduation, he pursued a career in engineering and manufacturing for several years.  He was called to a position as the Director of Administration at First Presbyterian Church in Marietta, Georgia. While serving in this position, he sensed a call to pastoral ministry and graduated from seminary after five years of study.  Paul served as Associate Pastor at Reid Memorial Church in Augusta, Georgia and as Pastor at First Presbyterian Church in Athens, Texas, before coming to Oakmont Chapel.  He plans to work with the congregation of Oakmont Chapel to continue faithful worship and service in the Hoover community, while inviting others to know Jesus Christ. He believes that 'loving people' is the most important work God gives us.
 Cheryl Campbell, Choir Director and Office Manager
Cheryl Campbell has served as minister of music/choir director since 2003 and her passion is leading worship through the gift of musical expression.  She has a music degree from Troy University and a lifetime of experience with choirs of all ages, much of it gained during 20 years as a U.S. Army spouse in military chapels around the world.  Cheryl strongly feels that worship music is more than just the technical aspects of notes and words; but rather the heart's expression of our joy and adoration of God, as well as of the struggles we all experience in our journey to be more Christ-like.   Music is a universal language which provides an incredible vehicle to communicate the greatness, faithfulness, and love of our Heavenly Father.   Whatever style, tempo, or message our music may convey, our goal is to always and only glorify God.

Jonathon Brown, Pianist
Jonathon Brown's musical training and participation in church choirs began when he was a very young child. From that time, he received instruction that ultimately led to degrees in music education and performance. While working on his Doctor of Musical Arts degree at Louisiana State University, he met his wife, Naomi, who was also a doctoral piano student. They married and moved back to Birmingham. Jonathon and Naomi have each been active as teachers, performers, and church musicians.
Since 2007, Jonathon has served as Oakmont Chapel's organist/pianist. He enjoys working with Cheryl, the choir, and various singers and instrumentalists to present a testimony in songs, hymns, and anthems for each Sunday service. Jonathon feels privileged to guide the chime choir through music made special by both the unique sounds of these instruments and the dedication of each member. He also looks forward each Sunday to being part of the worship service, which helps prepare the minds and hearts of the congregation for the pastor's message. Jonathon deeply believes that through praise, prayer, and reflection we are all encouraged to rely on the Lord's guidance, as we support each other and seek answers to some of life's most perplexing questions.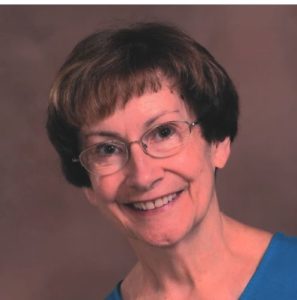 Linda Mayes, Children's Choir Director
Linda Mayes was born and raised near Richmond, Virginia, and grew up in a family who were very active in the church. She began serving in music ministry leadership in churches of various denominations when she was 16.     Linda graduated from Virginia Commonwealth University in Richmond, Va. with degrees in Sacred Music and Organ Performance. Her last full time job was serving as Music Director/Organist at Raleigh Court Presbyterian Church, Roanoke, Va. for 28 years. There, she directed singing choirs for children, youth and adults, handbell choirs for several ages, and worked with instrumentalists. Upon retiring in 2013, Linda moved to Helena, Alabama to be close to her two grandsons, Jonah and Micah, who are the loves of her life!
Linda's two passions are planning and participating in worship services and working with children's choirs. She believes music ministry helps children grow in their faith journey, especially learning how to sing, read and understand more about hymns and learning anthems to offer in worship services as their gift to God and the congregation. While serving as interim organist at Chapel in the Pines a few years ago, Linda began a children's choir there. When Oakmont and Chapel in the Pines merged, that choir grew and has provided many inspiring musical gifts in our services here. They have been a blessing in Linda's life and to the life of our congregation!

Madeleine Bell-Colpack, Youth Director
Madeleine, or Madi, is a student at the University of Montevallo, with a major in environmental studies and a minor in pre-law. She grew up in the Birmingham area, with her dad, stepmother, and younger sister living right down the road in Riverchase. She grew up in the Catholic church but found herself really involved with the Episcopal church in high school. She is very excited to become a leader for youth in the Presbyterian church. Two summers ago, she was on staff at Living River. She was on summer staff for Camp McDowell in 2019, and is very excited to spend her 2020 summer at McDowell once again! After graduation, she plans on working with an environmental nonprofit on water policy. In her free time, she enjoys hiking, reading, and going to see live music! AGAPE!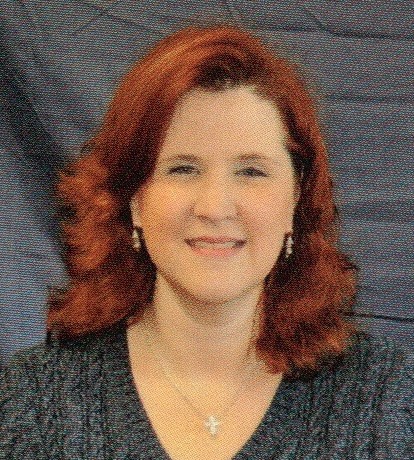 Tanya Shook, Nursery